IDEA AND DESIGN
IT ALL STARTS HERE
The production starts from a careful market analysis, combined with a deep knowledge of the customers. Each piece of clothing is hand-drawn and is a perfect combination of style and elegance, with a classic but trendy flavor.
YARN SELECTION
THE HEART OF EVERY PRODUCT
Each yarn used in the production of the garments is the result of a careful selection. A process that is carried out by pursuing rigorous criteria of quality, durability, feel and, of course, beauty.
KNITTING
AN EMOTION THAT TAKES SHAPE
Each yarn is worked with electronic looms, which are used to perfectly achieve different types of weaves, perfect designs and wefts, to give life to fabrics of all types, colors and motifs.
CUTTING AND STITCHING
TAILORING ESSENCE
Each cloth is cut and sewn following the starting pattern. The processing is carried out strictly by hand to ensure an excellent fit and give each garment a sartorial mark.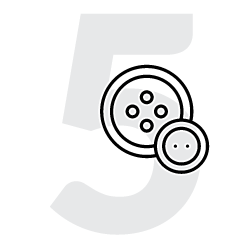 FINISHING
DETAILS THAT MATTERS
Each newly sewn garment undergoes a finishing phase, carried out strictly by hand, during which neck, buttons, wrists and other details are applied.
CHECK AND IRONING
QUALITY WITHOUT COMPROMISE
Each product can be defined as "finished and ready" only and exclusively after having passed an accurate inspection phase using the "luminous mannequin". The finished garment also faces a double ironing process, carried out with a traditional steam machine and iron, before being packaged and made available for sale.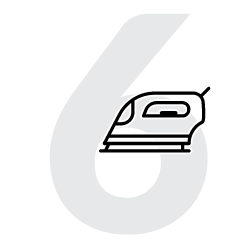 DO YOU NEED MORE INFORMATIONS?